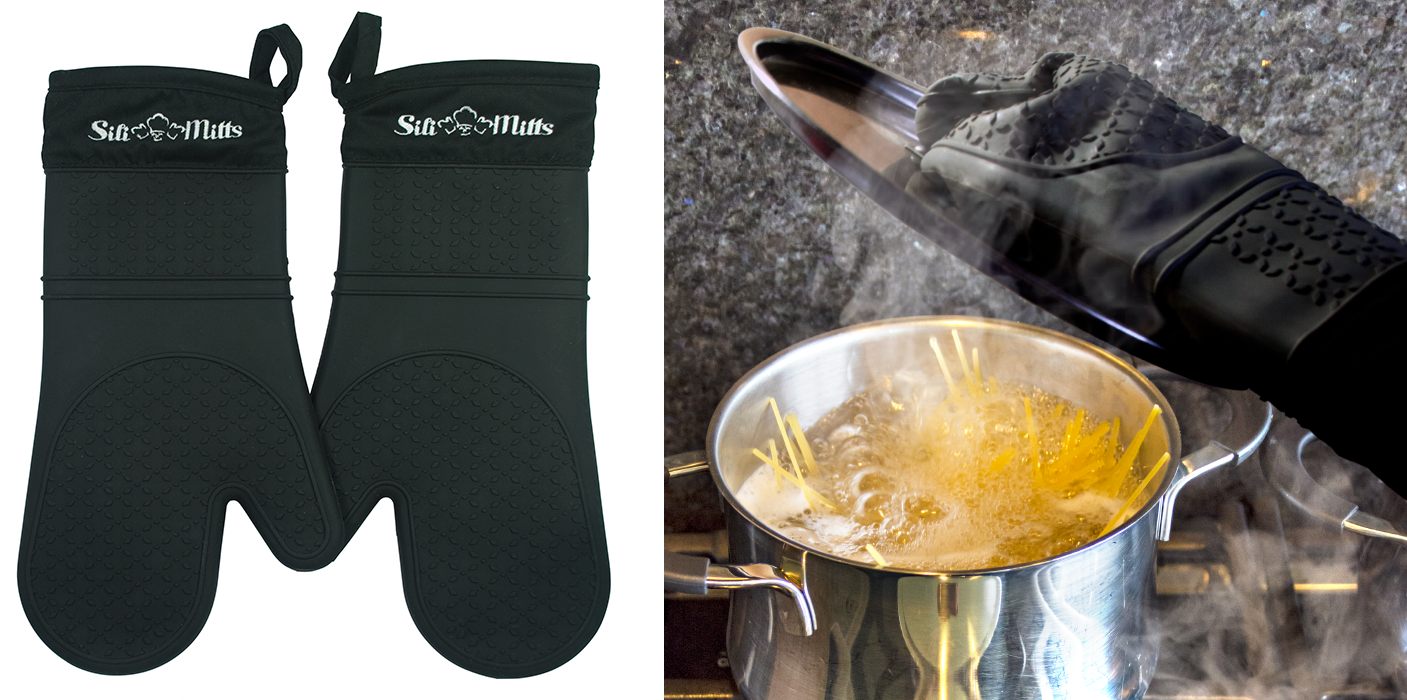 Pot holders, oven mitts, and gloves are standard items in every kitchen. They come in all shapes, sizes, design patterns, and materials. With that many choices, it gets hard to pick the best potholder and oven mitts for your needs. Here, in this article, we're sharing with you our top 3 picks that you could try.
---
1. Silicone Oven Mitts On Amazon.com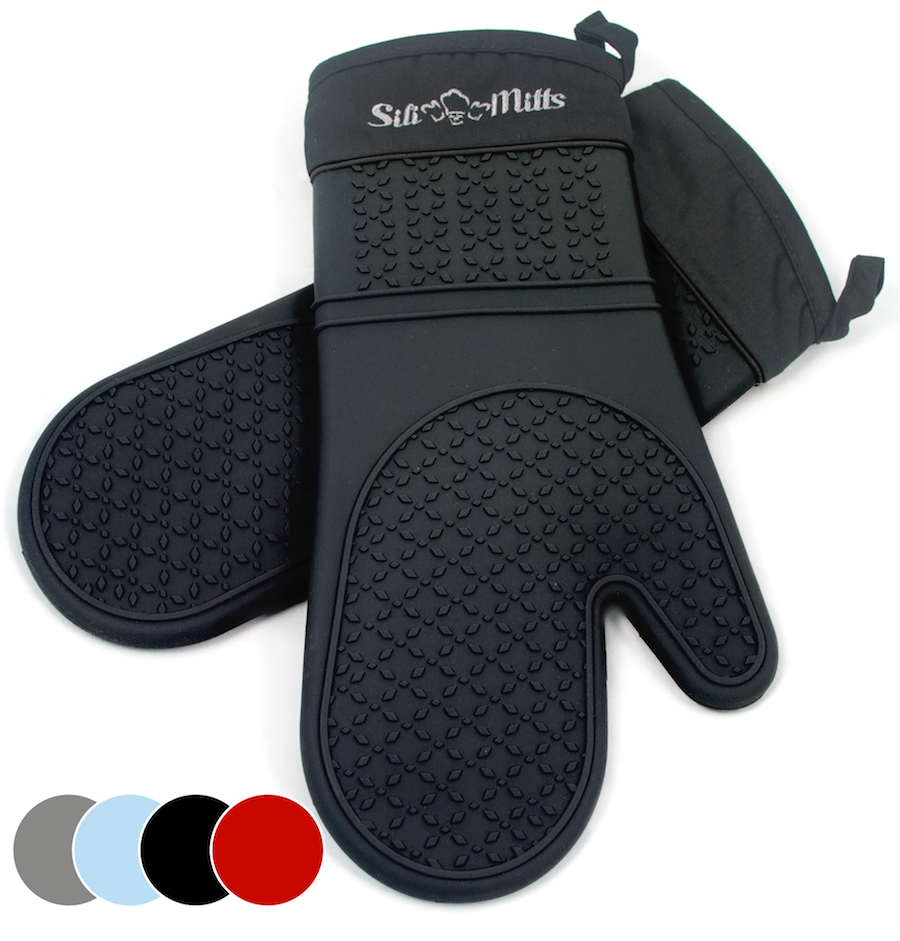 Cotton and polyester may not provide 100% protection, but silicone certainly does.

This pair of oven mitts is 100% made of FDA approved silicone. It's BPA free, and 100% safe for you and your family.

Inside of the glove is 50% cotton and 50% polyester, which provides with extra comfort and safety.

These pot holders from Frux Home and Yard are heat resistant up to 482 F / 250 C, so you can make sure you're 100% protected. They're also waterproof, so they'll be able to protect your hands from boiling water, steam and even the freezer.

As for cleaning, just wash them with warm soapy water, dry them, and hang them for the next use, many of the reviews also say that these clean well in the washing machine too.

You can get this pair of heat resistant pot holders and oven mitts on Amazon in black, grey, blue or the new dark red for just $20.97.
---
2. Iris from IKEA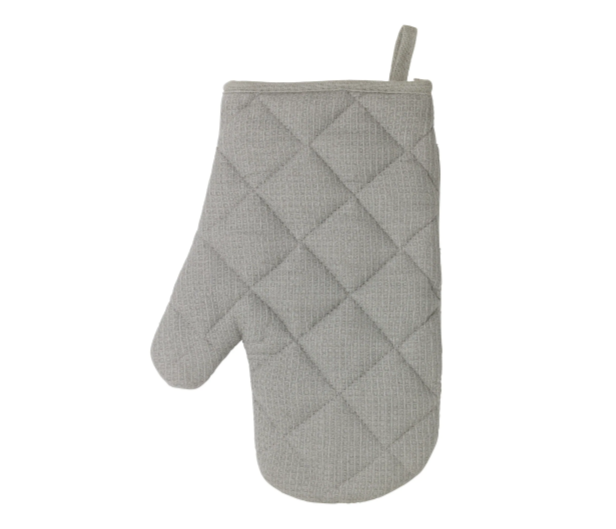 Sometimes, the simplicity wins. And good enough is good enough.

That's the case with Iris oven mitt from IKEA. It's simple. It's minimalistic.

The outer layer is made of 100% cotton, while the middle layer is made of 100% polyester. You can wash it in a machine, so it's very easy to keep it clean.

It will protect your hands from heat very well, but don't expect too much protection from very hot pots.

In the end, you get what you pay. And for $2.99 per mitt, you're getting solid value.
---
3. Dorine 4-Piece Pot Holder Set from August Grove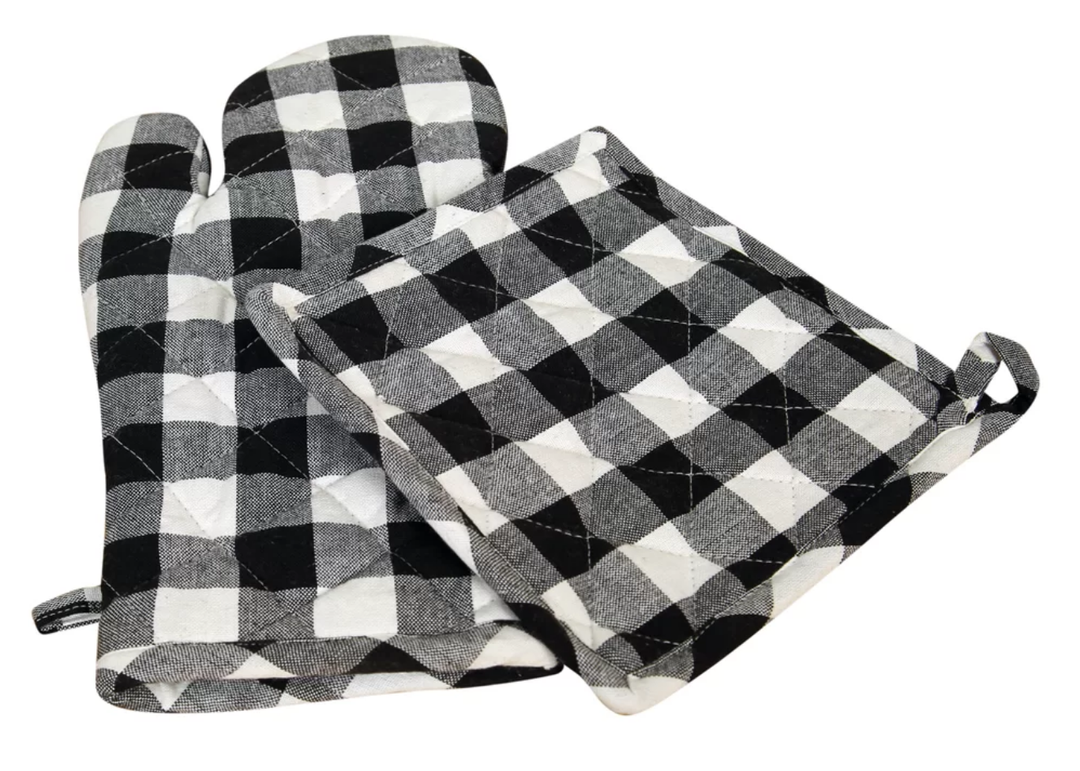 If you enjoy the classic country style and charm, then this set might be what you're looking for.

There are 4 pieces in a set, and they come with a classic gingham print.
They're made from 100% cotton and can be washed in a machine.

Of course, cotton will not be 100% protective in all cases, but this set will look perfect in your kitchen.

It's also a perfect gift for anyone who loves and enjoys the country style.
The entire set is $21.99, and you can get it on Wayfair.
---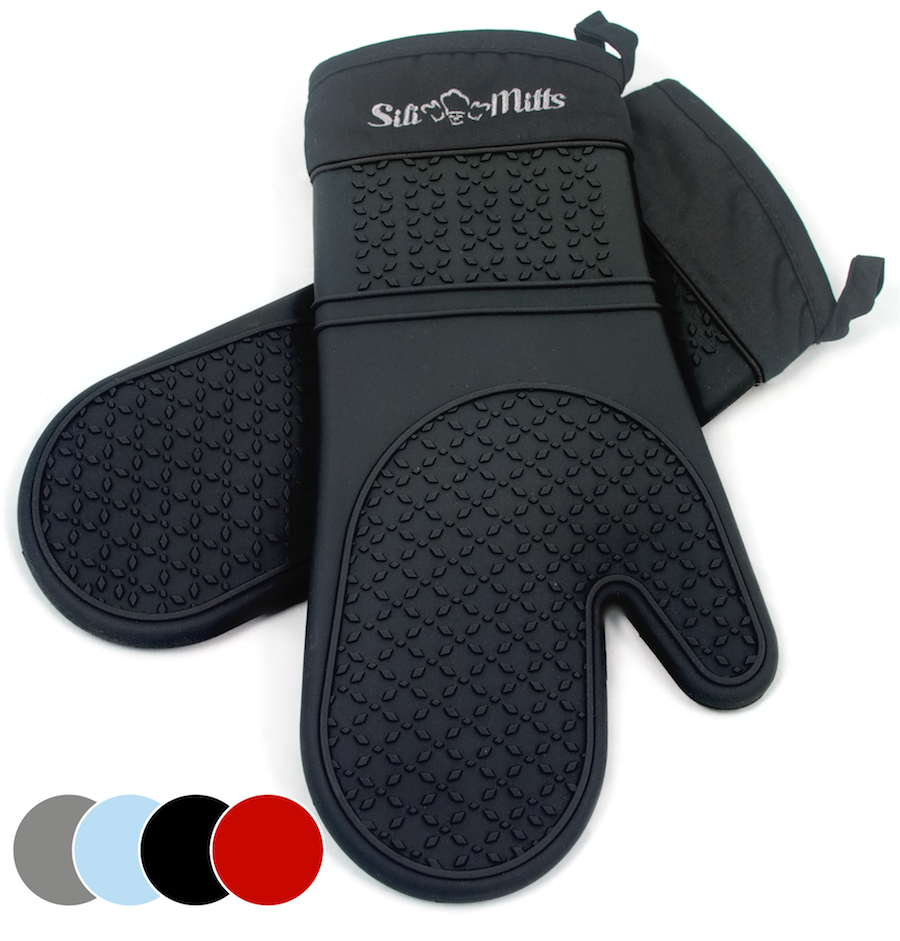 Silicone outer is 100% FDA Approved Silicone, making it safe for you and your family. Lifted pattern allows for great grip.
Inner Liner, inside 50% cotton, 50% polyester; outside black part 100% silicone.
Heat Resistant oven mitts up to 482 F/ 250C. Silicone part is waterproof – no hot water burns or steam burns.
Long oven mitts to cover your arms – no burns off the racks. Fits comfortably on male and female hands. Loops to hang or put in a drawer.