I love camping. It helps me relax. Concentrate. Clear my mind. Connect with nature and my inner self. There are many things I carry with me on camping, and one of them is a high-quality LED camping lantern that I can rely on.

However, with many options available on the market, it's not that easy to choose the right one for your needs and for your budget. That's why in this article, I'm sharing with you my top 3 choices that will suit both your needs and budget.
---
#1: Internova 800 Monster LED Camping Lantern
Sometimes you want more than a simple light. You want high-lumen bright light. You want a lantern that will withstand any weather condition. You want a lantern that you can rely on.

That's when you turn to a heavy duty LED camping lantern like Internova 800 Monster – the winner of a Best Extreme Outdoor Gear Gift award (2016). The 800 Monster will give 800 lumens of light, more than enough to see what you want to see.

At its full power, the 800 Monster can provide you with 5 hours of light. And with its other modes like Medium High, Medium, and Low, you can extend it even further. Unlike other lanterns, this one can hang upside down, is water-resistant, AND has a non-slip base; so you can be sure that once placed, your lantern isn't going anywhere.

And with the price of just $34.97, you can be sure that you're getting the best deal for your money.

You can check out this camping lantern on Amazon by clicking here or the "Save $18 on Amazon right now!" button above to get an additional $18.00 off the already discounted price.
---
#2: Coleman CPX 6 CLT10 100L LED Lantern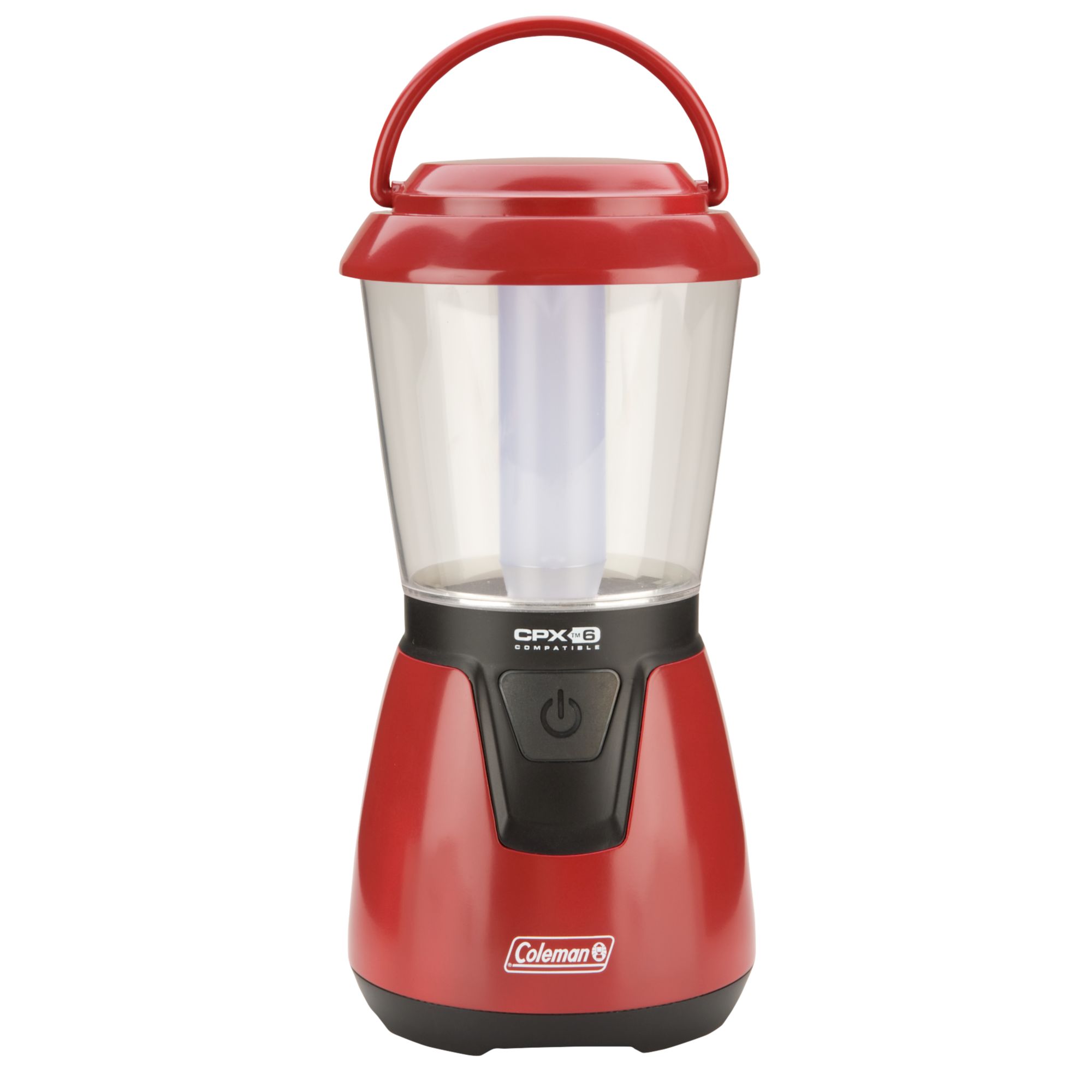 Some people want to go as low-tech as possible when camping. If that's you, then this might be a good choice for you.

This lantern is powered by four D-cell batteries or one CPX 6 rechargeable power cartridge. It has two power settings: high and low. The high setting will give you 136 hours of light, and low about 330 hours.

The price reflects the lack of additional features. You can get it for just $14.24 on Coleman's official website.

As I said, low-tech lantern for low-tech campers.
---
#3: Streamlight Super Siege Lantern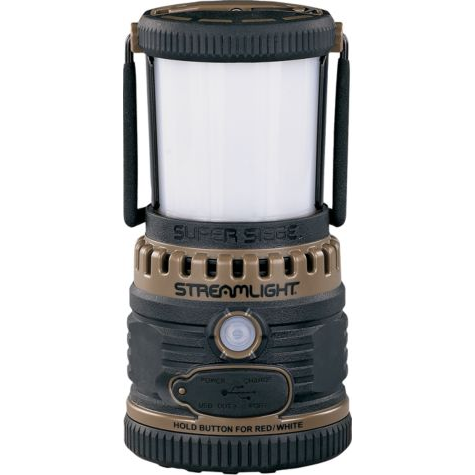 Stylish. That's how I would describe this lantern in one word. This LED lantern comes with 1,100 lumens and with rechargeable 8,800 mAh lithium-ion battery, enough to provide you with up to 5 hours of light at high mode.

This camping lantern also comes with an integrated USB port that you can use to power your cell phone in case of emergency. It's waterproof and submersible to 1 meter. One of its cool functionalities is that it floats on water. This makes it perfect for fishing or camping near the river or a lake.
Just like Internova 800 Monster, this lantern comes with several different modes with lower light to save battery.
The price?
$159.99! A little pricey in my opinion, but if your pockets are deep enough, why not. You can get this lantern at Cabela's.