For many years, a high-quality tactical flashlight was really only a reality for law enforcement, military, and very, very dedicated preppers with deep pockets.

Today, a good, high-quality tactical flashlight is an important tool, not just in every toolbox, but in every home and every car.

These days, tactical flashlights come different sizes, with different features and characteristics. And with very diverse price points.

All that makes it hard to choose from.

However, that's why in this article I'm sharing with you my top 3 recommendations for a tactical flashlight in three categories: best on a budget, best value, and best in the high price range.
---
#1: Best value – Guardian 1300XL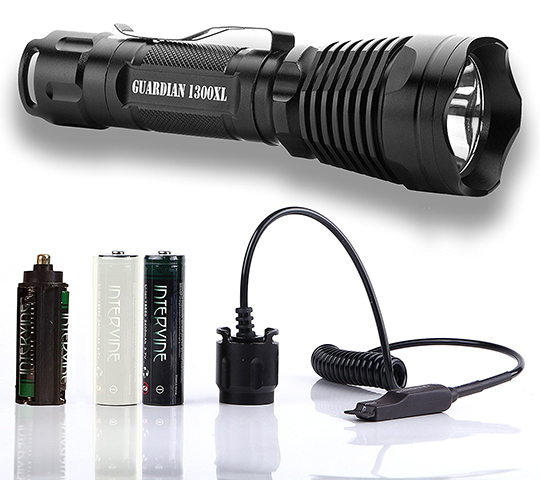 You get what you pay for. But with this tactical flashlight, you get more than that.

Made from a smooth, brushed aircraft grade aluminum alloy finish, this flashlight is scratch and shock resistant.

The ultra-bright LED bulb and ultra-clear tempered glass lens provide the best LED lightning in its class.

It comes with 5 different working modes with BrightSmart Memory Technology and Remote Pressure Switch. I especially like the SOS Mode, which provides a steady signal to help to get found in emergencies.

With 1,000 lumens of LED light, this tactical flashlight casts light to a striking distance of 300 yards!

It comes with TWO rechargeable lithium 18650 batteries + a charger.
What I like the most about this model is that its company, Internova, gives 5-year warranty and no-questions-asked return policy.

I find that reassuring, and it makes me feel safe.

Definitely the best value for your money. Speaking of money, Internova Guardian 1300XL tactical flashlight can be bought on Amazon, and it costs only $59.99.


---
#2: Best on a budget – J5 Tactical V1 Pro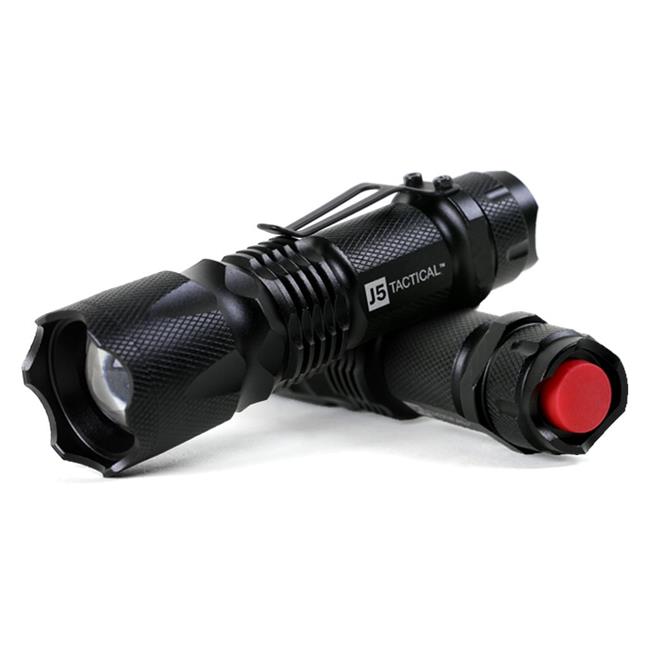 If you want a solid tactical flashlight and you have a limited budget, then you should check out this model.

J5 Tactical V1 Pro comes from Tactical Gear and comes with 300 lumens of LED light, enough to brighten your path.

According to the manufacturer, 1 AA battery is sufficient to power this flashlight.

It's water and impact resistant.

The last price was $19.99, and you can get it from their official website.
---
#3: Best high-end – Fenix TK65R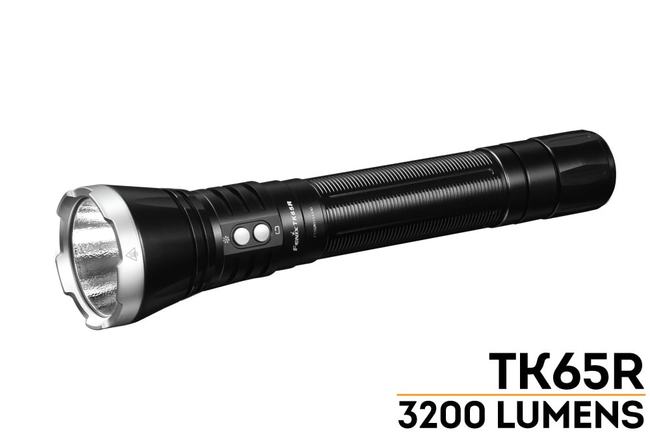 If you have deep pockets and you want everyone to know it, then TK65R might be for you.

This model is pretty durable and comes with very powerful performances. The LED bulb inside can produce as much as 3,200 lumens of light.
Just like Guardian 1300XL, TK65R comes with 5 modes, and it also includes SOS mode.

It comes with a built-in battery, that can be charged via MicroUSB on your computer or in your car. It also comes with some interesting features like overheat protection.

It's an interesting piece for sure, but does that justifies the price of $219.95 is up to you to decide.

You can get from the official Fenix's website.

Which one will you choose?